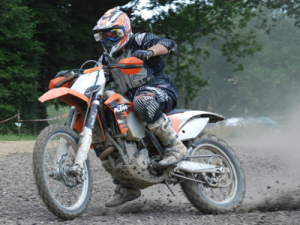 Actiontrax is all about providing off road experiences for motorcyclists. We provide training packages to suit riders new to the challenges of riding off road and for those who want to get more competitive. Our tracks are created by specialists in their field and change with each event to generate fresh challenges. We have a range of venues to use depending on weather conditions and time of year.
Enduro Practice tracks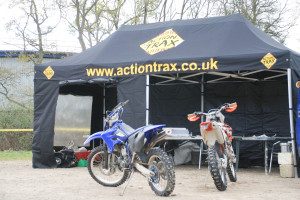 Our core event team includes people who have ridden extensively in Europe, England and Wales. We offer legal, safe riding experiences for every level of rider. We have paramedics; static marshals and rider marshals to ensure the smoothest running day possible for riders. Our practice events are for riders of all levels, any novice rider should talk to us for any help and training before a practice event.
Although non-competitive, track layouts are designed to help riders deal with any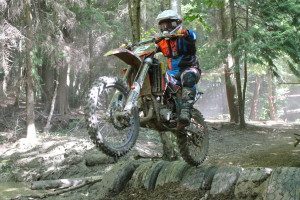 competitive time card or hare and hounds style challenge. Our events are also sociable, we have a catering unit on site and some of the crucial kit that you might need during the course of your day with us. It is always best to check your kit before coming and to come prepared with good tyres, spare levers, chain links, fuel, coolant and oil just in case!
The pit lane usually opens from 10:00am until 15:00 – during this time riders can do as many laps as the like whilst we are open, we no longer stop for lunch , all we ask is that riders are mindful of one another and take into account that there can be a range of experience levels on the track at any one time.  Find out more….
Please note that riding in the pits, parking areas and anywhere else outside of the designated track is strictly forbidden. Anyone caught riding outside of the designated areas will be asked to leave the site. Illegal riding causes us loss of sites, the Road Traffic Act of 1988 prohibits the driving of motorised vehicles elsewhere other than on roads
Next Enduro practice Event:
Sunday 30th September, Exedown
Please regularly check the website for updates.
There will be plenty of spaces available if you just turn up on the day.
Location information – Click Here  
Event Entry is £40 for this event if pre-booked. A £10 deposit required when booking. Event entry £45 on the day.
 We are continually updating and improving our sites to ensure that riders get the best possible experience to suit all capabilities.
Actiontrax Enduro Training
Training session available at most of our events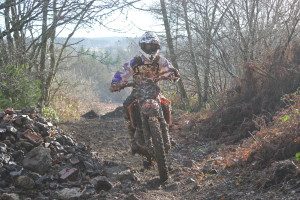 we are running training sessions for those that require it on the days of our events.  Training will start at 09:00 – 12:00 on a private part of the track.  After training riders can go onto the main track in the afternoon.  Cost of training is £80 with afternoon ride on the track.  The benefit of training on an event day is we have all the facilities already on site, i.e. medics, catering, toilets, together with excellent tracks to ride on once training is complete.  Click above or Email info@actiontrax.co.uk to book a place.
The Actiontrax Enduro Training  offers courses in Off Road Enduro Training for beginners and novices up to the experts from bike handling, and setup through to the conservation of energy for advanced or Extreme Enduro competition riding. 
Find out more……